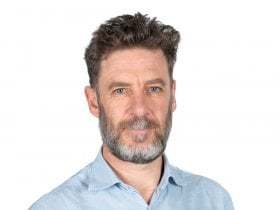 MATTHEW REID, CHAIR OF MEDECINS SANS FRONTIERES NEW ZEALAND
Matthew Reid is a founding MSF New Zealand Trustee, and was appointed by the Board of MSF Australia in 2016. He has worked for MSF in Afghanistan, Sierra Leone, Liberia, Sudan, Russia and most recently for two years in South Africa until December 2014, and as doctor, project coordinator and medical coordinator. He represented MSF Australia at the MSF International General Assembly, the highest governing body of MSF from 2011 until 2017. Matthew served on the MSF Australia Board from 2007 to 2010 and from 2015 to 2018, and as MSF Australia president from 2008 to 2010. He is now a public health medicine specialist working in Christchurch, New Zealand for the Canterbury and West Coast District Health Boards, and has a Master of Public Health and a Diploma in Child Health.

MRS KATRINA PENNEY,  MEDECINS SANS FRONTIERES NEW ZEALAND TRUSTEE
In 2016, Katrina was appointed founding Trustee to the MSF New Zealand Charitable Trust. Katrina, a New Zealander with a nursing and midwifery background, began her work in 2002 with Médecins Sans Frontières. Katrina has worked in the field in
Afghanistan
, Nepal,
Yemen
, 
Haiti
and 
Sierra Leone
as a nurse, midwife, hospital manager and field coordinator.  From 2006 to 2009 Katrina worked in the Human Resources department of
Médecins Sans Frontières Australia
and she later served on the MSF Australia board from 2013 to 2019. Katrina has been an MSF Association member since her introduction to the organisation and she was a founding member of the Auckland support network group. She now enjoys being an active member of the MSF New Zealand support network group. For the past eight years Katrina also managed the Refugee Health Screening Service in Auckland, which provides both public and primary health care to quota refugees and asylum seekers in New Zealand. Katrina now enjoys her rural lifestyle living in Northland, New Zealand.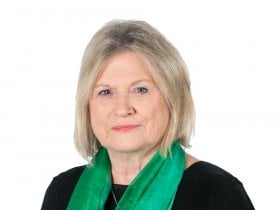 MS BETH HILTON-THORP, MÉDECINS SANS FRONTIÈRES NEW ZEALAND TRUSTEE
Beth is a non-practising lawyer with experience in government and private legal practice. She has undertaken one field mission for Médecins Sans Frontières and has been a member of the Board's Governance Committee since 2011. Since 2000 she has worked in international health and development assistance in varying roles for a number of organisations including not-for-profits, universities and government agencies. Prior to that Beth held a number of positions (legal, academic and in business) in Australia and whilst living overseas. Beth is qualified in law and social work and has a BA (ANU), B Soc. Stud (Sydney), LLB, Beth is admitted to practise in the HCA and Supreme Courts ACT and NSW. In addition to being a founding MSF New Zealand Trustee, Beth Hilton-Thorp has served on the MSF Australia Board since 2013.