COVID-19: A RACE AGAINST TIME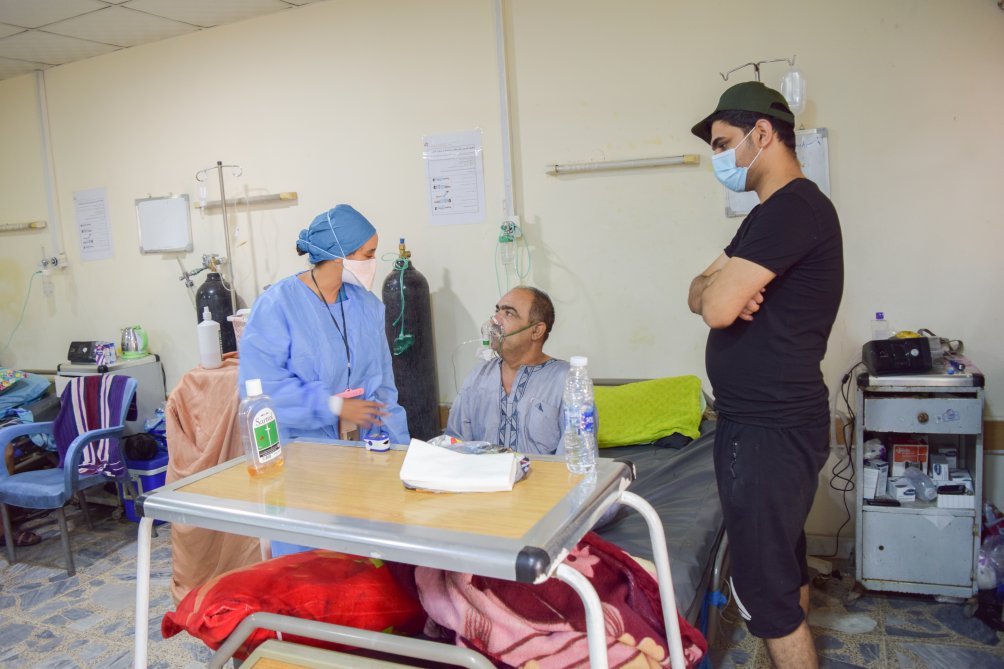 As the pandemic took hold last year, Iraq was one of the places you helped us respond as patient numbers spiralled. At Al-Kindy hospital in Baghdad, the COVID-19 pandemic had life-changing consequences for one patient. Doctor Ibie Mohammed was working in the crowded COVID-19 ward, and describes this memorable moment:
"In the COVID-19 intensive care unit, we entered the first bay to see a man in his late thirties, half-sitting up. He was wearing a mask and receiving CPAP – continuous positive airway pressure – a treatment that makes it easier to breathe.
The lady next to him raised a welcoming voice as soon as the team came closer. As she started to say thanks, I suddenly recalled that this COVID-19 patient with the smiley eyes had been unconscious last week, having had a stroke. We'd put him on appropriate treatment immediately, and he improved dramatically.
The fact that he was awake and better was a miracle for the family, who had witnessed many deaths around them since he'd been in the Intensive Care Unit.
I listened to his chest and back and gave the thumbs up. The patient silently gestured a hand shake, while his wife yelled happily, "Dear doctor, thank you all".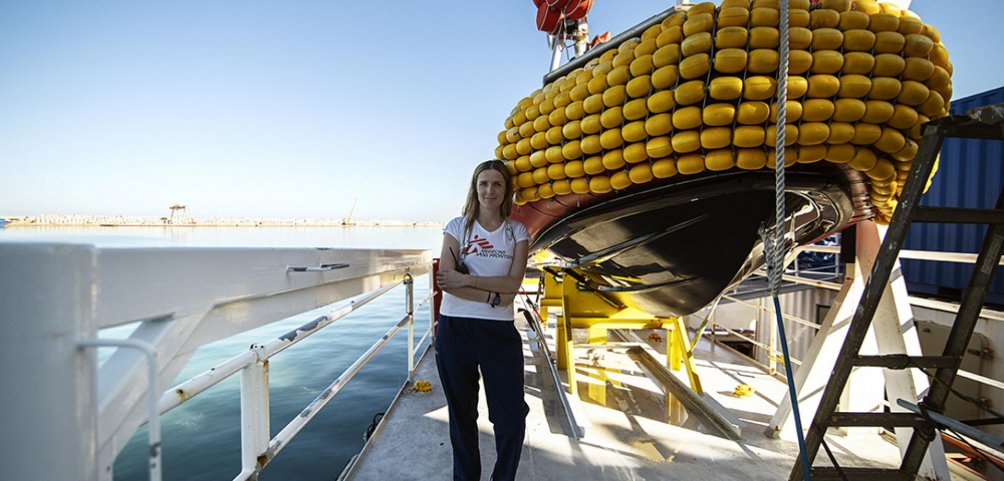 Last year we were able to relaunch search and rescue in the Mediterranean Sea, a deadly escape route for refugees fleeing violence. Wellington nurse Catherine Flanigan describes a dramatic rescue in the early hours, as her team pulled 112 people from a sinking rubber boat:
"The people on board were exhausted, scared and agitated. Luckily it went smoothly, people offloaded to a raft, everyone eventually safely onboard, blinking in the sunrise.
Rescue kits with juice and energy biscuits were given to each person. Dry clothes, a warm blanket, a quick welcome speech to let people know who we were and what was happening. Then the adrenaline finally started to wear off, the hours awake at sea catching up with them, the weeks and months of what they've been through before stepping onto that boat. One by one, people curled up and fell asleep.
I held my arms out to a mum carrying a baby girl. She smiled, handed the baby over and finally closed her own eyes. I didn't yet know their story, where they came from, what they'd been through to get here. But I wished for this baby's sake that life would get easier for her."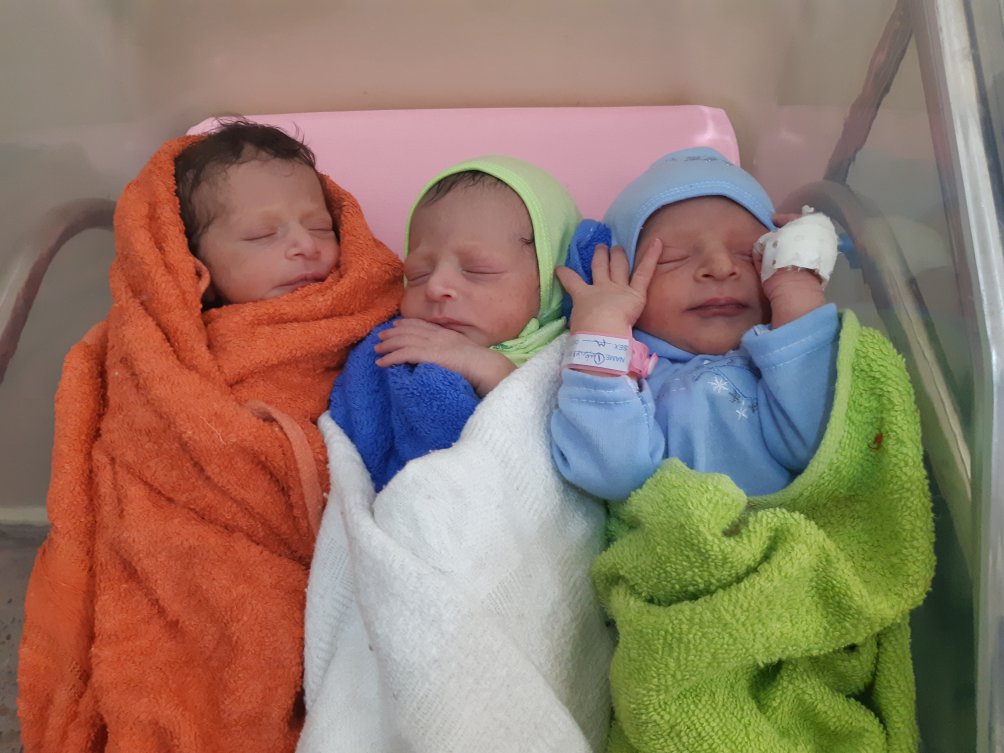 Radiah received critical care at the most vulnerable time in her life. Heavily pregnant and expecting twins, her journey to our hospital in Abs, 20 kilometres from Yemen's active frontline, was difficult and dangerous, especially in her condition.
Radiah, 30, was suffering from undiagnosed pre-eclampsia, a severe complication during pregnancy associated with high blood pressure. After giving birth to the first baby, Radiah began to seize, a hallmark of life-threatening eclampsia. Our midwives set to work to get her seizure under control – and realised she was pregnant with triplets, not twins. They quickly delivered the other two babies.
During her harrowing delivery, Radiah experienced the top three main causes of maternal deaths worldwide – postpartum haemorrhage, eclampsia, and obstructed labour. But she survived, and shortly after was able to take her new babies – one girl and two boys – home.
"On arrival Radiah was not well. But after delivery and with proper treatment she quickly recovered," said Marisa Listser, medical referent.
This story is even more poignant because Abs hospital, where she gave birth, is the only specialised medical facility for more than 1.2 million people in the area – and we can only be there thanks to your incredible support.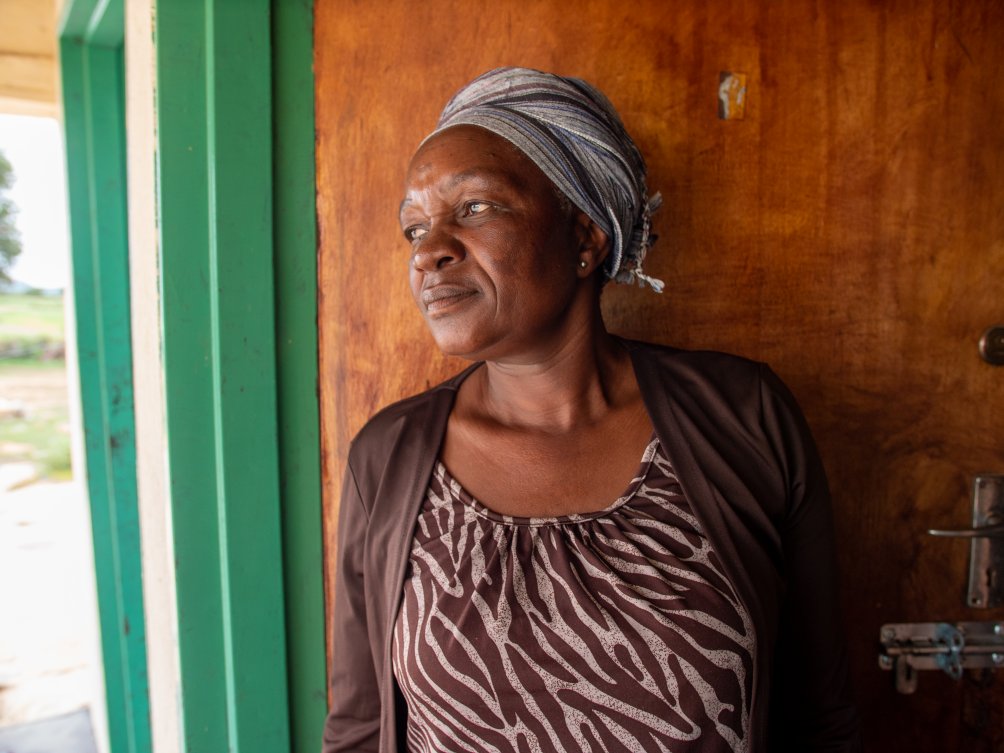 Your support goes beyond emergency medical care, and can mean the difference between life and death for communities that are forgotten or neglected. When Rumbidzai, a grandmother from Zimbabwe, became ill, she couldn't afford a doctor. She explained:
"There was no money for me to go for a medical examination to determine the real reason for the pain in my body. We were desperate. My children have their own families and couldn't afford to take care of my medical needs."
Rumbidzai heard about our free screening clinics at her local health centre, and decided to attend. There our team diagnosed cervical cancer, which kills more women than any other cancer in 42 countries – over 300,000 each year. But it's a disease that is preventable, and curable, if detected early.
A series of screenings and treatments were unable to stop her condition deteriorating, so we referred Rumbidzai to a specialist hospital where she was successfully treated with surgery. As she told us afterwards: "When I went to Médecins Sans Frontières and told them my problem, the nurse, Sister Mercy, directed me on how to proceed.
I feel huge relief, and I can now sleep peacefully, without any pain."
SAVING CHILDREN FROM A SILENT KILLER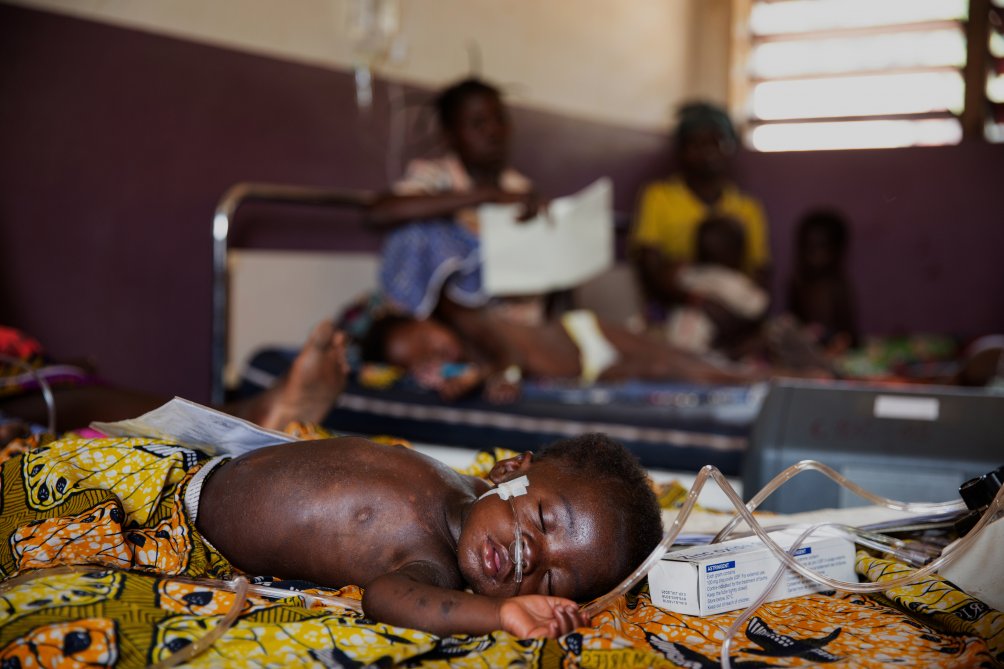 As the COVID-19 crisis deepened, it wasn't just the coronavirus that threatened lives. Lockdown restrictions and preventive measures to stop the spread also jeopardised vaccination campaigns. It is estimated that 117 million children may have missed vital measles vaccinations, as countries focused on COVID-19.
Around 380 people die of measles every day – most of them children – who are at severe risk from this deadly disease if they are treated too late. Six-month-old Jasmine arrived at our Hospital in Bossangoa, Central African Republic (CAR) suffering a severe measles infection. She was immediately transferred to the intensive care unit of our measles ward where we were able to successfully treat her. With CAR experiencing its largest measles outbreak in almost 20 years, the incredible support of kind people like you helped mobilise a mass vaccination campaign across seven health zones, protecting over 340,000 children.
"Children should not have to die of a preventable disease like measles," said Adelaide Ouabo, medical coordinator in CAR. "We´ve had a vaccine for measles for decades, and we need to make sure as many children as possible have access to it."