DONATE WITHOUT DISCRIMINATION 
Médecins Sans Frontières (Doctors Without Borders) is an independent international medical humanitarian organisation. Today our teams are in more than 70 countries delivering vital medical assistance to people affected by conflict, natural disasters, epidemics and other medical emergencies. As an independent organisation, Médecins Sans Frontières New Zealand does not accept money with strings attached. Not from governments, nor from anywhere else. Our funding comes directly from people like you. It's that support that allows us to remain free to deliver medical assistance to treat those who need it most, regardless of ethnicity, religion or political affiliation.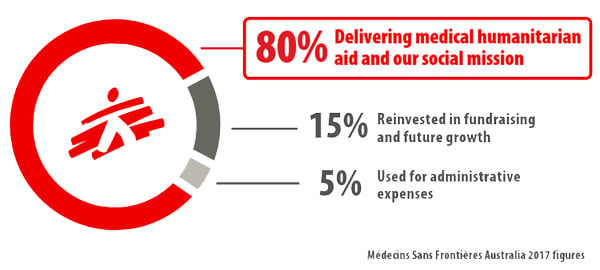 Your donation will help ensure that our medical teams can treat patients in urgent need.
Donations of $5 or more also may make you eligible for a tax credit.