Sorella was fetching water at a fountain next to a hospital when armed men shot her.
"The first bullet hit a 13-year-old girl," says Sorella. "I fell to the ground and they kept shooting. A bullet hit my ankle. Another bullet hit a child of two or three who was in a shelter next to the hospital wall. He died instantly."
In the Central African Republic, the outlook for the coming year is not encouraging. Thousands of people have no access to medical assistance, and many will die from preventable diseases such as malaria, diarrhoea and respiratory infections.
Our medical teams are treating people injured by the ongoing violence, as well as pregnant women or those with preventable or chronic diseases whose conditions have been aggravated by an inability to reach medical care in time.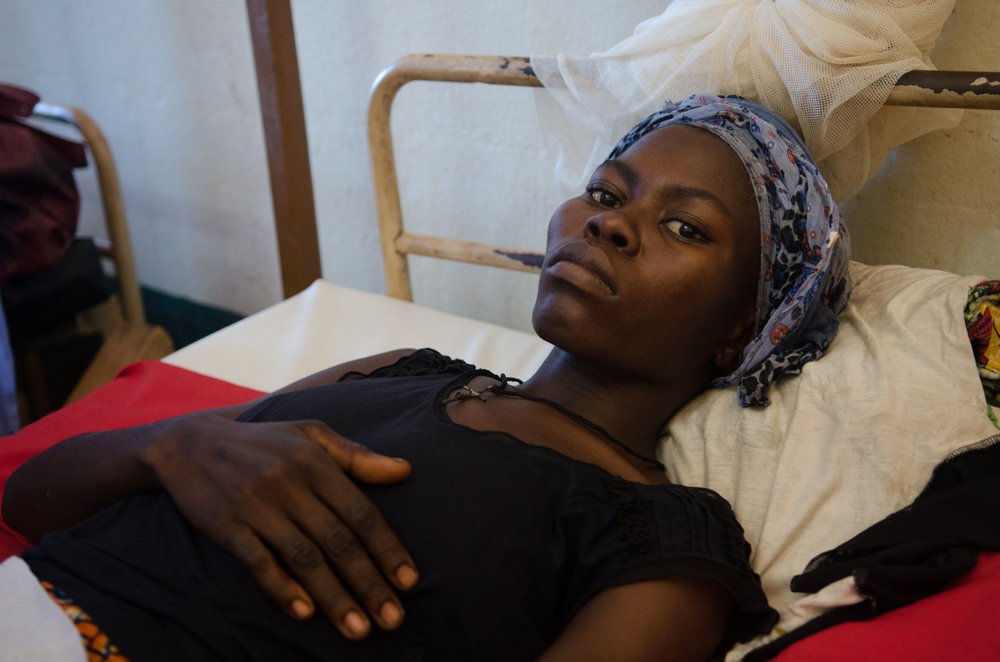 Personal information is collected to process donations, issue tax receipts and send supporter communications (e.g. e-newsletters, fundraising events and field activities). A service provider we engage will also collect personal information regarding your use of our supporter communications (e.g. whether you unsubscribe or click-through). The service provider uses this personal information for the sole purpose of reporting to us. Please contact us if you wish to limit the use of your personal information or to stop receiving direct marketing material. Our
Privacy Policy
contains information on how you can access or correct your personal information, who we disclose your personal information to (including overseas recipients) and how you can lodge a complaint. All donations are directed to where the medical need is greatest. Thank you. Médecins Sans Frontières New Zealand Charitable Trust. Registration Number CC53189.
Security Policy
When donating online to Médecins Sans Frontières New Zealand, your personal information is protected by an industry-standard high grade encryption, using SSL technology provided and verified by
Symantec
. We regularly review our practices to ensure that our supporters are protected online. If you have any questions about our security policy, please contact us using the details above.
Refund Policy
Médecins Sans Frontières New Zealand may provide refunds in exceptional circumstances. Read our
refund policy
in full. Please phone us on 0508 633 324 for further information.