Catastrophic flooding began in June 2022, and the situation remains an emergency, with critical humanitarian needs growing. People had to leave their villages and spend months living in camps with or without shelter and access to basic needs. Now that the water has receded in some areas and people are returning to their villages, they are finding their houses and land damaged and infrastructure destroyed. 
In Sindh and eastern Balochistan, Médecins Sans Frontières/ Doctors Without Borders (MSF) teams are seeing high numbers of people needing treatment for malaria and alarming numbers of acute malnutrition.
Access to healthcare remains a challenge in Pakistan, especially for people in rural communities, informal settlements and areas affected by conflict.
Mother and Child Health
Healthcare for women and children is a serious concern in Pakistan. Women in rural areas die from preventable complications during pregnancy and delivery, and neonatal care is unavailable in many areas.
According to the Pakistan Demographic and Health Survey, one in every 11 children dies before the age of five.
The availability of free, high-quality medical care is limited for women and children, particularly in rural areas.
We work in four different locations in Balochistan and Khyber Pakhtunkhwa provinces to provide reproductive, neonatal and paediatric care. The team also manages an emergency room and offers inpatient and outpatient nutritional support for malnourished children under the age of five. These services are available to local communities, Afghan refugees and people who cross the border from Afghanistan to seek medical. assistance
MSF operates a comprehensive 24-hour emergency obstetric care service, which include surgery and referrals for complicated cases. We also run inpatient and outpatient therapeutic feeding programmes for severely malnourished children in Balochistan.
Endemic diseases
Cutaneous leishmaniasis, a disease transmitted by the bite of a sandfly, is endemic in parts of Pakistan.
The disease is characterised by disfiguring and painful lesions. We run five treatment centres for this disease; three in Quetta, Balochistan, one in Bannu and one in Peshawar Khyber Pakhtunkhwa. Our teams offer diagnosis, treatment, health education and counselling.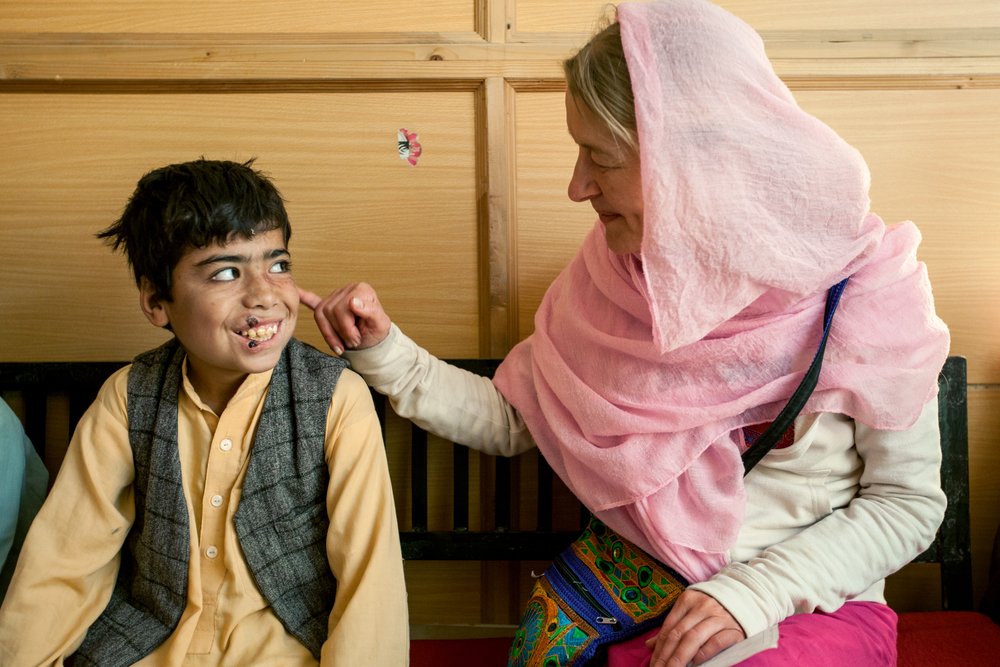 The cutaneous leishmaniasis programme has been expanded to the outskirts of Peshawar through MSF satellite clinics. In 2020, 3,363 patients were started on treatment for cutaneous leishmaniasis.
Pakistan also has one of the highest prevalence rates of hepatitis C globally. In a clinic we run in Machar Colony, a densely populated informal settlement in Karachi, we provided nearly 4,602 consultations for hepatitis C in 2020.
Emergency response
MSF supports the Pakistani authorities with emergency response preparedness in case of disease outbreaks or natural disasters.
When floods hit the Sindh region in October 2020, as a post-emergency response , we set up mobile clinics that visited 25 flood-affected villages in Tehsil Johi. Two medical teams provided basic outpatient medical services to more than 4,000 patients over the course of a month. Also, essential relief kits were provided to 2,500 families affected by the floods in five union councils of Tehsil Johi.
OUR COVID-19 RESPONSE IN PAKISTAN
MSF teams are responding to the COVID-19 pandemic in Pakistan.
In Karachi, we are providing COVID-19 vaccination services to support the Government of Sindh's mass vaccination campaign at the Rural Health Centre Sher Shah. We also support the vaccination's cold chain management and maintenance. In Balochistan, MSF nurses and a lab technician support the COVID-19 unit of the government's centralised Fatima Jinnah hospital. We have also provided training to Balochistan Department of Health staff on patient transfer between facilities to COVID-19 facilities and support the transfer of COVID-19 samples from Dera Murad Jamali, Jaffarabad and Chaman to the provincial laboratory in Quetta.
Donate to support our crisis response work
As an independent, impartial medical humanitarian organisation, Médecins Sans Frontières can respond rapidly to emergency situations and deliver urgent medical treatment to people in need – no matter who they are. 
By making a donation, you can help ensure that we can be there to provide medical assistance during times of crisis in places like Pakistan.