Stories From Patients & Staff
Building a career with MSF: Jennifer Craig
Jennifer is a member of our Médecins Sans Frontières (MSF) Australia recruitment team, from Perth. She has built a career with MSF over five overseas assignments.
She started as a general logistician in Nigeria, and then went on to work as a logistics manager for MSF in Tanzania and Cambodia. In 2018, while still in Cambodia, Jennifer was promoted into the role of project coordinator for the same project. She then went on to work as project coordinator on her most recent assignment in Palestine. 
Jennifer kindly spoke to us about her multiple assignments with MSF, which you can read about in the interview below.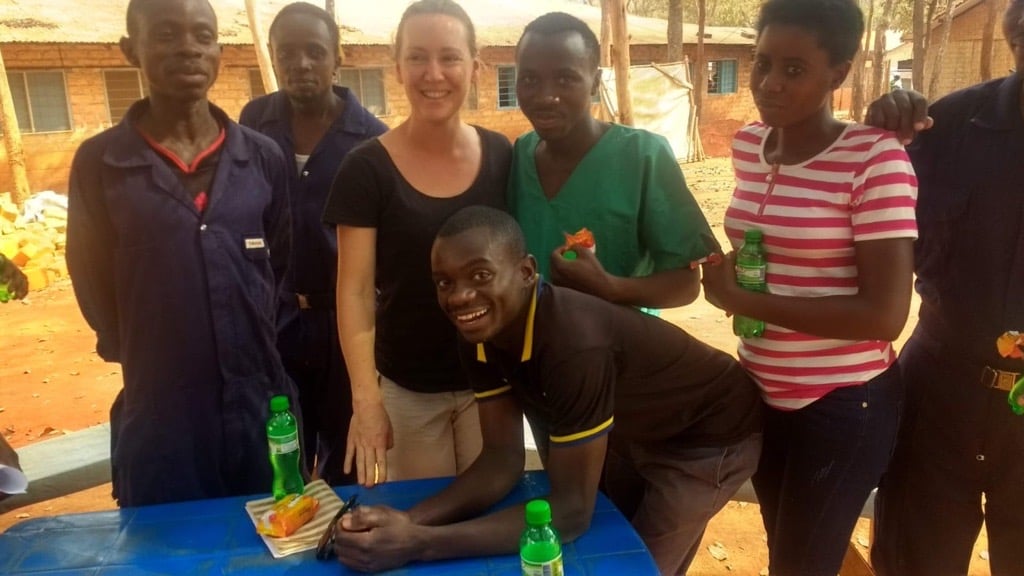 Can you tell us about your career pathway within MSF and how it has developed?
I started with MSF in a logistics position, which was a wonderful learning opportunity. In logistics you often manage large, diverse teams and wear many hats, which gives you the opportunity to learn about many different facets of the project and the organisation.  
As a general logistician in a large project in Tanzania I was responsible for fleet and fuel management, a mechanics workshop, supply, warehousing, IT, communications, compound rehabilitation and three security teams across ten locations, as well as over 90 staff. I needed to work closely with both the medical and [capital-based] coordination teams to meet the needs of the project and solve problems as they arose. This helped me to develop a much deeper understanding of how MSF operates and the decision-making processes within it.  
My next assignment was as a logistics admin role in a project in Cambodia. This role enabled me to build on my experience and learn the HR systems and software that MSF uses in projects. After working across many areas of the project in Tanzania and upskilling in human resources in Cambodia, with the support of my Head of Mission, I was able to move a project coordinator position in the same project.  
You have worked in several different roles during your career with MSF, what do you think enabled you to progress from supply logistician to logistics manager to project coordinator?
I've worked in various different roles within MSF, as I took opportunities to fill gaps and gain experience as and when I could. My first role was as a logistician in an emergency project in Nigeria. At the end of my contract there I worked continued my time in Nigeria and worked as an admin coordinator in the capital to fill a gap, so I spent several weeks working with the coordination team and seeing a different side of the operations.  
Similarly in Tanzania, I started as a logistics manager and then stepped into the role of hospital facilities manager as it was vacant. Also, as I mentioned above, I moved from logistics manager to project coordinator in Cambodia. Incidentally, that role of was largely open to me because I had said yes to the admin position in Nigeria, which had given me previous exposure to that role within MSF.
It's also important to note that while I definitely learnt on the job, this was more about learning MSF systems and ways of working than the core skills needed for these roles. We expect all international staff to effectively hit the ground running, which means that this is not a training organisation as such. There will always be an (often steep) learning curve, while you apply your skills and knowledge to the MSF systems, however it is essential that you come equipped with those core skills to start with. A good place to start is to look at the essential criteria on our website for all roles, and think about whether or not you meet these, or how you might gain, or build your experience to match this.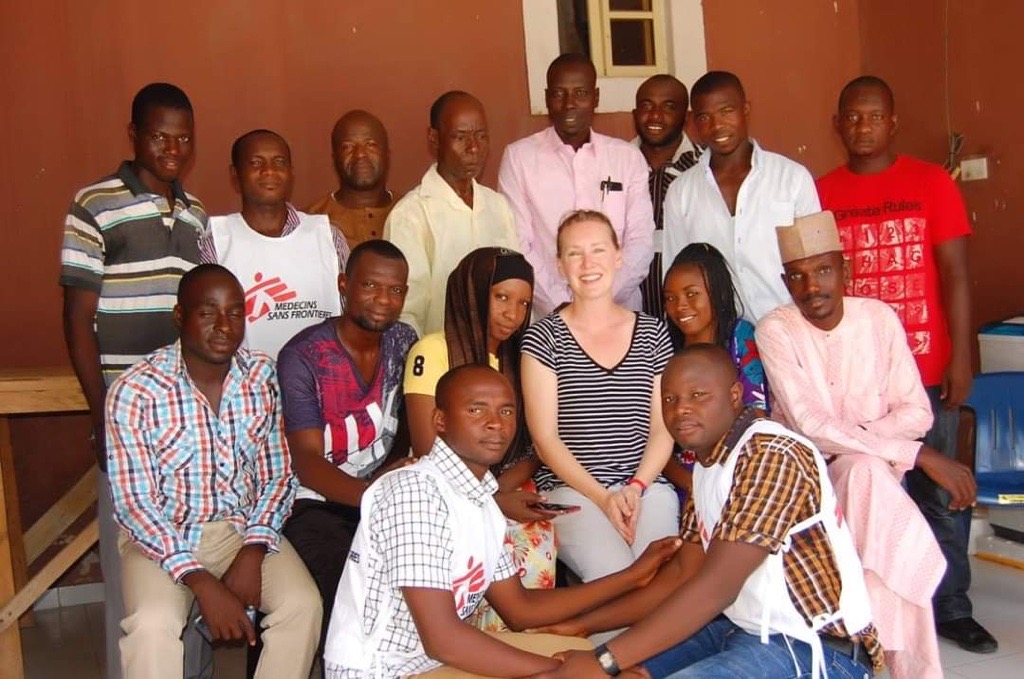 Are there any training and development opportunities you've had with MSF that have helped build your career?
 Many! MSF invests a lot of resources in training those who have the desire and capacity to grow within the organisation, regardless of whether they are locally or internationally hired staff. The operational centres publish a training catalogue each year and you can request places on these training sessions, with the support of your HR department in the project, or your career manager in Australia. As well as training sessions, there are mentors available for particular positions to help you with your role. There are also resources to help you progress with your language skills.  
When I first became a project coordinator, I signed up for the MSF mentoring program, which I found was hugely helpful. It gave me access to a mentor with extensive MSF experience who I could bounce ideas off, and ask whatever questions I had about the role or MSF itself without worrying about how silly they might sound! This really helped me to build my confidence as a project coordinator.  
Also while I was in that position, I completed two further courses, both of which I found really helpful. The first one was Field Management Training which was open to all staff in our project. As I had a strong background in management, this wasn't new content to me, however it did give me the opportunity to take a step back and look at the theory and how I was, or wasn't, applying it in my current position. It also gave me a real insight into how team management was considered within the culture of my staff. I'd therefore recommend utilising any training opportunities when they are available and to see what you can learn from them.  
In my second project coordintator position I was fortunate enough to be offered a place on the Field Orientated Operational Training (FOOT) in Paris, which was pivotal in my understanding of MSF, how we make decisions as an organisation, manage competing priorities, especially when resources are limited, and how we operate under uncertainty.  
Project coordinators within MSF are responsible for every facet of the project operations. The role carries the budgetary and reporting responsibilities that you would expect, but on top of that you are responsible for representing your project both inside and outside of MSF
You worked in Cambodia in two different roles, what is it like to move into a new role on an assignment, and how did that further your skills?
Moving from one position to another on assignment can create some significant benefits. As I was a project coordinator for the first time on a project I was familiar with, it meant that I was able to focus on the role and responsibilities without also having to learn about the project, which made it a much easier transition. I already had good working relationships with the team and my Head of Mission, which was essential to my success in that role.  
Project coordinators within MSF are responsible for every facet of the project operations. The role carries the budgetary and reporting responsibilities that you would expect, but on top of that you are responsible for representing your project both inside and outside of MSF, which means you need to be able to explain the details of the project, and that includes considerable knowledge about the medical operations. This position required a lot of public speaking. Whether it was giving presentations on Hepatitis C to the Cambodian Ministry of Health, or advocating for mental health resources within the West Bank, I have needed to be comfortable speaking about medical interventions and answering questions on the details of the project and the work that we do. I actually found the research skills I gained when studying law were very helpful in this position.
As a project coordinator with MSF, you are also responsible for keeping on top of changing situations and being aware of possible upcoming crises or changing needs. You are responsible for security concerns within your project, both inside and outside of regular working hours, and it is important to remember that you are responsible for the welfare of your international team 24/7 while they are on contract. This includes ensuring you identify and manage signs of stress or burnout, and mitigate environmental risks.
It's a challenging job, but also incredibly rewarding. I genuinely think the position of project coordinator will probably be the best job I have in my life.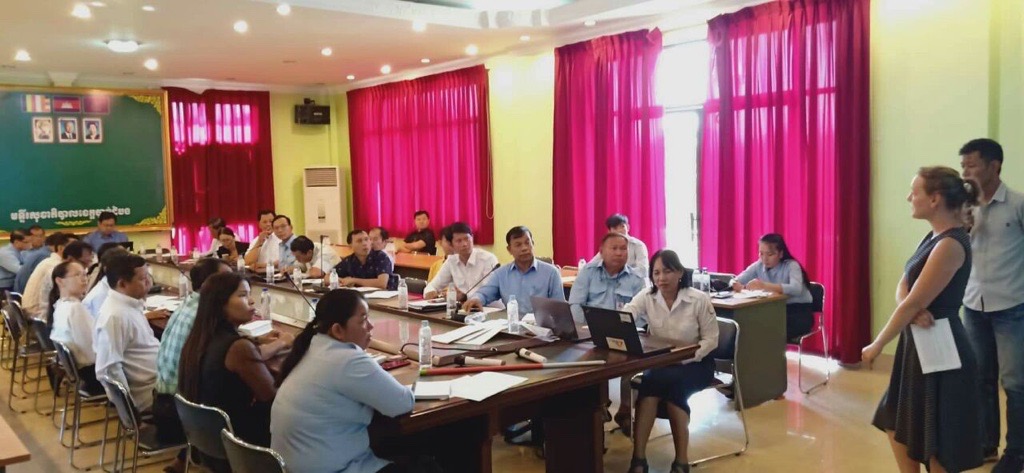 What skills have you gained on assignment, that you wouldn't have developed working in Australia?
I've learned how to be flexible, adaptable and how to be comfortable with uncertainty. I really noticed this during 2020 when everything changed so suddenly. 
These are also skills that I take into all aspects of my life. Between 2020 and 2022 I relocated from Europe to Australia, while pregnant; managed to get my non-Australian partner into the country, twice; moved from Perth to Melbourne, and back again, during border closures; managed hotel quarantine and home quarantine, and had a second baby. And after a career with MSF it never felt impossible.  
What advice would you give to someone looking to pursue a career with MSF?
Go for it. It's hard work and you need to be up for the challenge. But if you are, there is no better job in the world!  
From a more practical perspective, take every opportunity you can to build the skills that will help you on the ground. Develop your management skills, learn a second language, develop some solid stress management techniques and incorporate them into your everyday life. Spend time in low resource settings, get used to being a bit uncomfortable, whether it's being too hot, or too cold, or not having access to running water. Get used to managing yourself and your reactions within these situations so that you can go and get the job done regardless of what is going on around you. 
Jennifer featured in a recruitment webinar: how to build a career with MSF. If you're interested in staying up-to-date with the latest recruitment needs at MSF then register for updates below.