Stories From Patients & Staff
"Médecins Sans Frontières has progressed me both as a person and as a midwife"
Amy Le Compte is a midwife from Gisborne, New Zealand, who has completed three assignments with Médecins Sans Frontières. 
Why did you decide to become a midwife with Médecins Sans Frontières?
I come from a culturally diverse background and a lower socio-economic area of New Zealand. Growing up I saw glimpses of that comparison in access to healthcare between those who are well-off and those who are less so. I was always interested in enabling everyone to get the best care possible. Working with Médecins Sans Frontières was a real goal of mine to achieve. It has allowed me to expand that interest into making care available to those who need it most.
 
What did your role involve in Adjumani, Uganda?
I oversaw Médecins Sans Frontières' construction of a new maternity unit in Bidibidi refugee camp. Bidibidi was one of the camps that emerged as South Sudanese refugees fled across the border from mid-2016. My task was to get maternity services up and running, because a lot of women were giving birth at home without any skilled support. So the risk and rates of complications, and death, were much higher than in Australia or New Zealand. As part of building links with the community, we ran training courses to encourage traditional birth assistants to redirect women to health facilities like ours. 
"You can never be fully prepared for everything, but you need to be self-aware: know yourself, and how you handle high-risk situations"
After three field placements, is there a moment that has really stuck with you?
In 2015, I worked in Médecins Sans Frontières' Women's Hospital in Peshawar, Pakistan, for six months. One day, a woman arrived from Hangu after a four-hour drive. She had been referred by our hospital there for "twins". She already had four children, and when she arrived she was extremely tired, dehydrated and in early pre-term labour. After two weeks, thanks to our ultrasound machine, some specialised medication and the skill of our staff, we were able to plan a safe vaginal delivery and she gave birth to not two but three small but healthy babies from 1.5 to 1.7 kg, two boys and a girl. They stayed in our neonatal unit for another three weeks before finally being able to go home.
 
What challenges have you faced in your role, and how have you overcome them?
I have taken on a number of roles as a midwife, from planning and ordering medicines and medical equipment to training personnel, managing staff and providing medical care myself. In Uganda, we had to employ all the personnel for the maternity unit, and make them into a team, including getting the supervisors organised and trained. In Bidibidi we went from 100 national staff to 400 in about a month. It was helpful that I'd been involved in recruitment and staff management in my previous project, but it was a challenging scale-up nonetheless. It helps to be flexible and willing to take on what's needed, and make a task your own. There's a lot of teamwork involved. And Médecins Sans Frontières has some great resources to help you.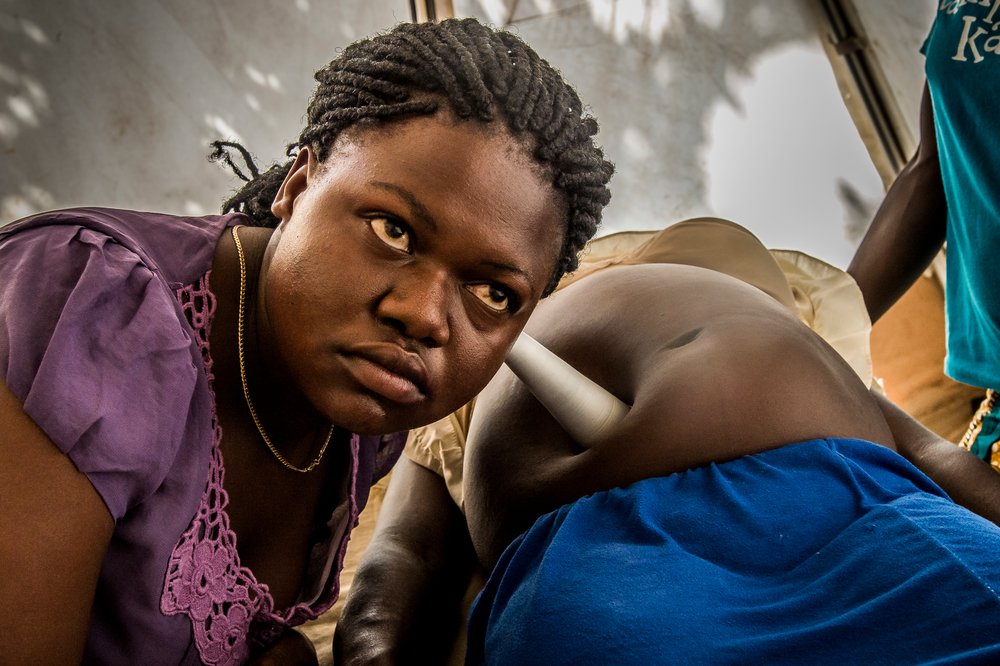 What advice would you give other midwives considering this work?
I think developing your skills as much as possible is important, as well as gaining a wide variety of experience. Before joining Médecins Sans Frontières I'd travelled and thought about overseas work before I'd even graduated. You can never be fully prepared for everything, but you need to be self-aware: know yourself, and how you handle high-risk situations. Each placement I've done has been culturally different. The ability to mould yourself to the needs in each context is invaluable.
 
What keeps you coming back to work with Médecins Sans Frontières?
I love being able to use my skills to assist people who really need it. For me the real reward comes when you get to stand back and see that all the effort you have put in has resulted in real improvements. Médecins Sans Frontières has progressed me both as a person and as a midwife. You learn so much from the people you meet, the national staff members – it's a unique and special experience.