Australia could lead the way on Rohingya crisis
Canberra is well placed to broker a new deal for resettling the region's most vulnerable refugees.
This article first appeared in The Interpreter, published by the Lowy Institute.
The Rohingya people need a new deal. With Australia's decision on 10 November to prioritise Myanmar nationals for humanitarian visas, now is the time for the government to step up and include the Rohingya in this arrangement. After facing decades of violence in Myanmar, the stateless Rohingya people are now scattered across the Asia-Pacific and Middle East, with the vast majority living in detainment camps. There are more than three million stateless Rohingya, and their plight is one of the most pressing and long-standing humanitarian stalemates of the last 40 years.
The current Australian approach frames the Rohingya as a problem that needs to be contained rather than recognising Rohingya as people in search of safety.
The crisis has now reached boiling point, with close to one million Rohingya refugees currently detained in Cox's Bazar in Bangladesh alone. People are stuck in overcrowded camps with no access to livelihoods and limited access to health services and education, increasingly at the mercy of hurricanes and floods. Diplomatic efforts to ensure the return of Rohingya to their homelands in Myanmar have all but failed.
The current Australian approach – funding humanitarian aid through partner organisations – frames the Rohingya as a problem that needs to be contained rather than recognising Rohingya as people in search of safety. Médecins Sans Frontières/Doctors Without Borders (MSF), which has provided medical care and humanitarian assistance to Rohingya people in Cox's Bazar since 2009, has reported that refugee containment policies are detrimental to hope and perpetuate harm.
Through my four postings to Bangladesh in recent years, I have witnessed firsthand the mental and physical health impacts on people being denied a future. The plight of the Rohingya is at risk of becoming a forgotten disaster, despite the Rohingya refugee camp in Bangladesh being the world's largest.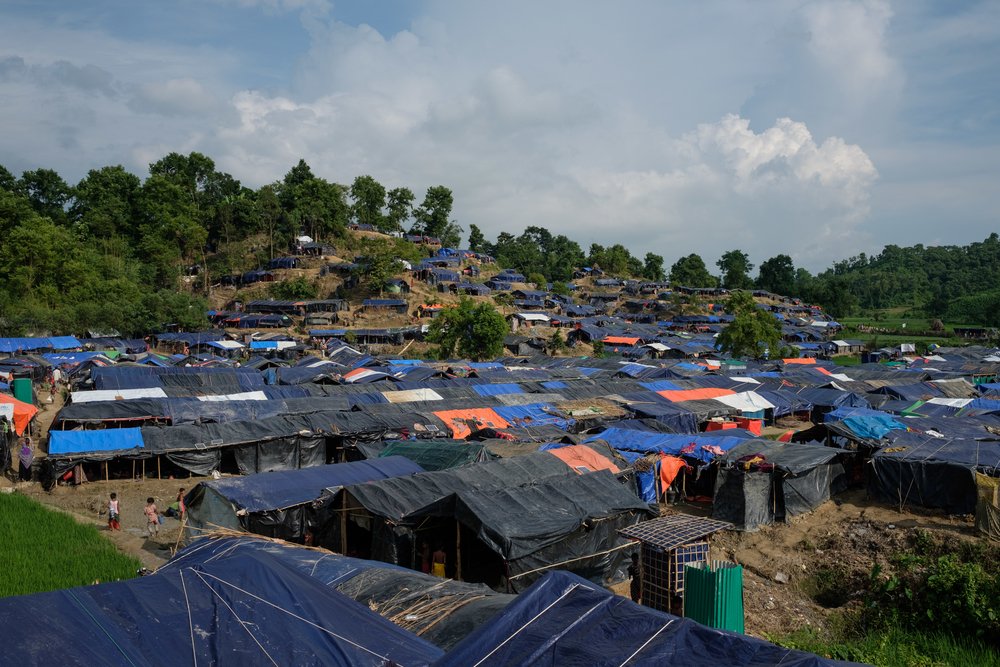 The Rohingya need what the United Nations High Commissioner for Refugees (UNHCR) calls a "durable solution" — permanent settlement in a place of safety where they can be self-reliant and part of a functioning community.
When Australia announced it would prioritise Myanmar nationals for humanitarian visa processing, it was a clear recognition of the increasing humanitarian crisis unfolding in post-coup Myanmar. But Myanmar was in crisis well before the coup; the Rohingya have been forcibly displaced more than half a dozen times over the past 40 years due to Myanmar's violent pogroms and disenfranchisement policies.
What will the Australian decision mean for the Rohingya? Would Myanmar's stateless Rohingya be included in Australia's prioritisation policy? Surely, if anyone deserves refugee status, the Rohingya are at the front of the queue. They have the trifecta: no citizenship; ongoing and current persecution; and a well-documented history of being targeted due to their ethnicity.
The Australian government can help to broker a new regional resettlement deal for Rohingya refugees.
The Rohingya crisis requires regional leadership, and Australia is best placed to step into this role. Australia provides essential humanitarian aid to Rohingya refugees in Bangladesh and has been a constructive voice alongside ASEAN in advocating for a return to democratic rule and protection for minorities in Myanmar.
By explicitly including the Rohingya as Myanmar nationals in its refugee intake policies, Australia can send a strong message to the authorities in Myanmar and other states in the region and help extremely vulnerable people resettle in a place of safety, supported by family and community.
The Australian government can help to broker a new regional resettlement deal for Rohingya refugees. One that balances Australian interests with constructive engagement on addressing the root causes of displacement, alongside solutions for third country resettlement. In resuming a humanitarian resettlement program for Rohingya into Australia, the government would be positioning itself as a credible broker for a new and positive deal for Rohingya refugees.
There is a strong need for moral leadership in the Asia-Pacific region; the new Australian government was partly elected on this premise. A kinder, more humane refugee resettlement program is the calling; will the Australian government step up?