Afghanistan: 10 years providing access to healthcare for those in conflict
After nearly five years of absence following the murder of our colleagues in Badghis in 2004, MSF resumed operations in Afghanistan in 2009 due to the conflict and overall worsening of healthcare provision. Southern Helmand province was one of the areas most affected by conflict at that time, and the project in Lashkar Gah was the second MSF project to open in the country. The aim was to revitalise the hospital and deliver quality and free-of-charge healthcare to the people of Helmand province.
"When MSF arrived at Boost hospital in 2009, the hospital had 150 beds with about 20 patients," says Marcella Kraaij, former MSF project coordinator in Helmand province. "Now we have around 400 beds, more than 900 staff and we are seeing thousands of patients every month. I think that the biggest difference between Boost hospital in 2009 and 2019 is the consistency and availability of resources, in every sense of the word. The buildings have been improved, the number of staff has been increased, a lot of trainings have been provided to the staff, and supplies are always available."
Today, Boost hospital serves approximately one million people. It is the only referral hospital in the province and one of only two referral hospitals run by the Ministry of Public Health in southern Afghanistan. MSF is supporting all hospital's departments, including emergency, surgery, maternity, paediatrics and internal medicine. 
Huge medical needs, a consequence of the conflict
After 18 years of active conflict in Afghanistan, people's humanitarian needs are not being met. The most vulnerable people are women and children, who continue to be disproportionally affected by the conflict.
In Lashkar Gah, our activities in 2019 increased in almost all the departments. Bed occupancy is often at 100% and the number of admitted patients is 30 times what it was a decade ago, growing from around 120 per month in 2009 to an average of 3,500 per month in 2019. 
From January to September 2019, almost 68,000 children were treated in Boost hospital, 3,392 of them for malnutrition, which is one of the main causes of child mortality in Helmand – a result of poverty and endemic diseases such as measles.
''My baby was suffering a lot. My breast milk dried up after a month. The doctor said we should buy Formula milk but a bottle costs 600 Afghanis (7,7 USD), and as we don't have a lot of money, we only bought one for 250 Afghanis (3,2 USD). My baby didn't recover, so we decided to go to Boost hospital. When we arrived, my son was malnourished and he urgently needed treatment. Now my son starts to recover, but what will happen when we will go back to our village?'' says Malalay, one of MSF's patients.
In the same period, 13,208 women were admitted to the maternity ward, including 5,218 for complicated deliveries. Often women experiencing complications in childbirth do not manage to reach a hospital until it is too late. Staff in the maternity ward witness the consequences of the conflict on normal medical events such as pregnancy and childbirth on a daily basis.
''Many patients come here, already in shock, after a post-partum bleeding because they delivered at home. When they arrive at the hospital, they are already in a bad shape and it's very difficult to recover from that. This month we had five women, who died upon arrival", comments Rita Alexandra Batista Luz Mano, gynecologist in Boost Hospital.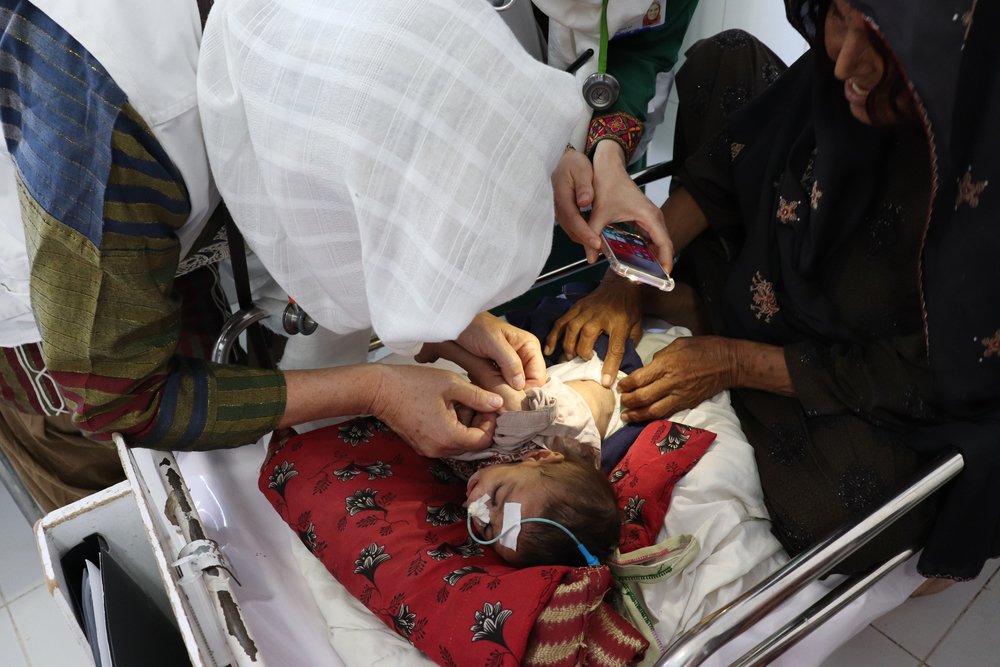 Continued barriers to healthcare in Helmand
Not only does the conflict inflict physical injuries on people, but it can also prevent them from accessing healthcare. People have to deal on a daily basis with landmines, bombs, active fighting and the danger of being caught in crossfire. Just reaching or leaving the hospital can put them at huge risk. 
"In Lashkar Gah, MSF teams see patients who travelled long distances and for hours to reach the hospital," says Mia Hejdenberg, former MSF head of mission in Afghanistan. "They are delayed by checkpoints and insecurity on the road, so they often arrive late and in a critical condition. When they eventually reach us, many have to interrupt their treatment to return home when they feel safer or because they can't afford to keep a taxi waiting for them."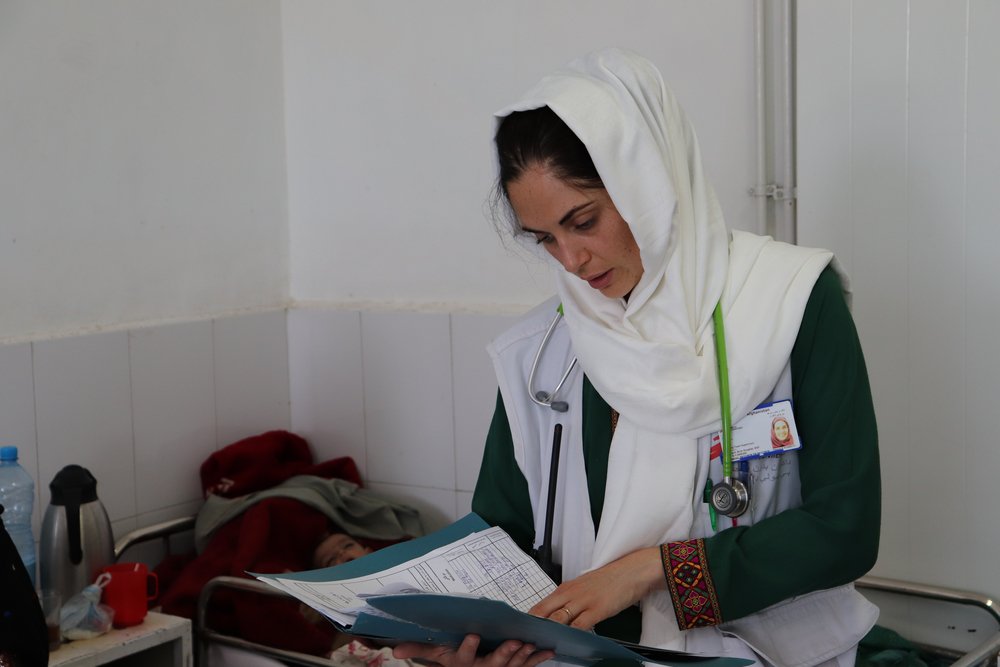 Poverty is another barrier to accessing healthcare – not only in terms of direct medical costs, such as buying drugs, but also in terms of paying for transport or continuing treatment.  Over the past 10 years, the humanitarian medical needs remains a challenge in the area and there is an urgent need to improve access to quality and affordable healthcare for the people of Helmand province.